"We are so blessed to have you.  I was talking to several people in Memphis, about pet sitting for my friend that was in the hospital and still is. I could not find anyone that I felt was honest. There was always a little something I just could not put my finger on. Her niece took her puppies home with her instead of them being able to stay in their own house"
Debbie B.
Nov. 19, 2015
Pet Relief is the Best!  Suzanne, the owner, has taken care of my 11-month old Pit, Baby, twice now, each time for a week.  First of all, Suzanne meets and greets you and your pet before the job starts.  She gathers all the information from you on your pet's routine, likes, dislikes, all eating routines and more which you document for her, so she has all the info she needs to seamlessly take over the care of your pet.  Baby was walked at least once a day, sometimes twice!  Suzanne sends random pics to keep you posted on your pet's care and well-being; loved that!   At each visit, Suzanne documents her visit telling you  how the day went plus it's really fun to read through these when you get home.
Suzanne really CARES for your pet, here's an example that may be TMI, but if you're reading this, then you want to know:  One day Baby had loose poo; Suzanne asked if she could feed her some rice with her kibble the next day, which corrected the issue!  Most won't go to that length to be sure your pet is doing well!  The service is SO much more than dropping by, feeding, watering and walking….it's really CARING for your "Baby" while you're gone.  My Baby was very happy when I returned home, which is the best recommendation!
I absolutely recommend Pet Relief for any pet care while you're away!
I'm happy to talk to anyone who may have other questions.
Pam Harris
615-785-1378
November 9, 2015
"Suzanne and Pet Relief have given me the peace of mind of knowing that my pets are cared for and loved! Rocco and Sophie look forward to her visits and time that she spends with them every day! Suzanne truly loves what she does and her clients know it! She goes above and beyond!!! I would recommend Pet Relief to anyone that is wanting or needing pet care in their home!"
♦ Katherine E. ♦
"I hired Suzanne to pet sit for over two weeks. She left daily progress notes, photos, and kept me informed while I was away. She went above and beyond and my dogs were well cared for and happy. I highly recommend her to anyone looking for good care for their pets!"
♦ MJ ♦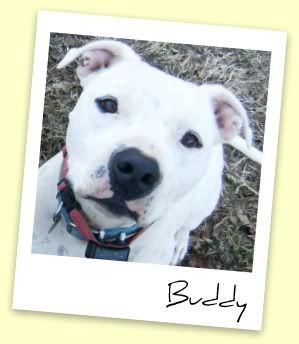 "Thank you for taking such good care of my boys! You give me peace of mind while I'm away"
♦ Paul B. ♦
 

Outstanding! Suzanne exceeded all our expectations. She is very friendly and very professional. She left detailed notes regarding every visit and went above and beyond her duties. The very first time we used her services, she noticed water leaking into our garage, she found the source of the leak and it happen to be in the house, she immediately shut the water off and notified us, she even waited for our plumber to get there to fix the problem. We highly recommend Suzanne for all your pet care needs. We are very comfortable leaving our dog in her care.
♦ Cindy B. ♦
 

"Suzanne provides daily and weekly pet services for my elderly and diabetic friend MAC (Scottish Terrier – age 12) when I am out of town or on personal business. I consider Suzanne, to be very professional, dependable, trustworthy, timely, spontaneous with making appointments, warm, follows your instructions to the letter and reasonable with her charges. Suzanne's shining attribute to me is the way she interacts with MAC. Suzanne being aware of MAC's age and health conditions, tracks his daily activities with respect to change in his behavior, water intake, eating habits, energy levels, playing, walking and elimination results. She also provides lots of love and friendship and is very in-tuned with MAC's needs. MAC enjoys spending his time with Suzanne and looks forward to her future visits. I feel very comfortable knowing MAC is in very good and capable hands. Suzanne, also provides written daily notes describing MAC's adventures which I find both humorous and delightful."
♦ Gerri ♦